With the Storegate for Outlook plugin, you get a Storegate icon in your Outlook application, allowing you to save files, create and edit Public Links - directly in Outlook without having to click through.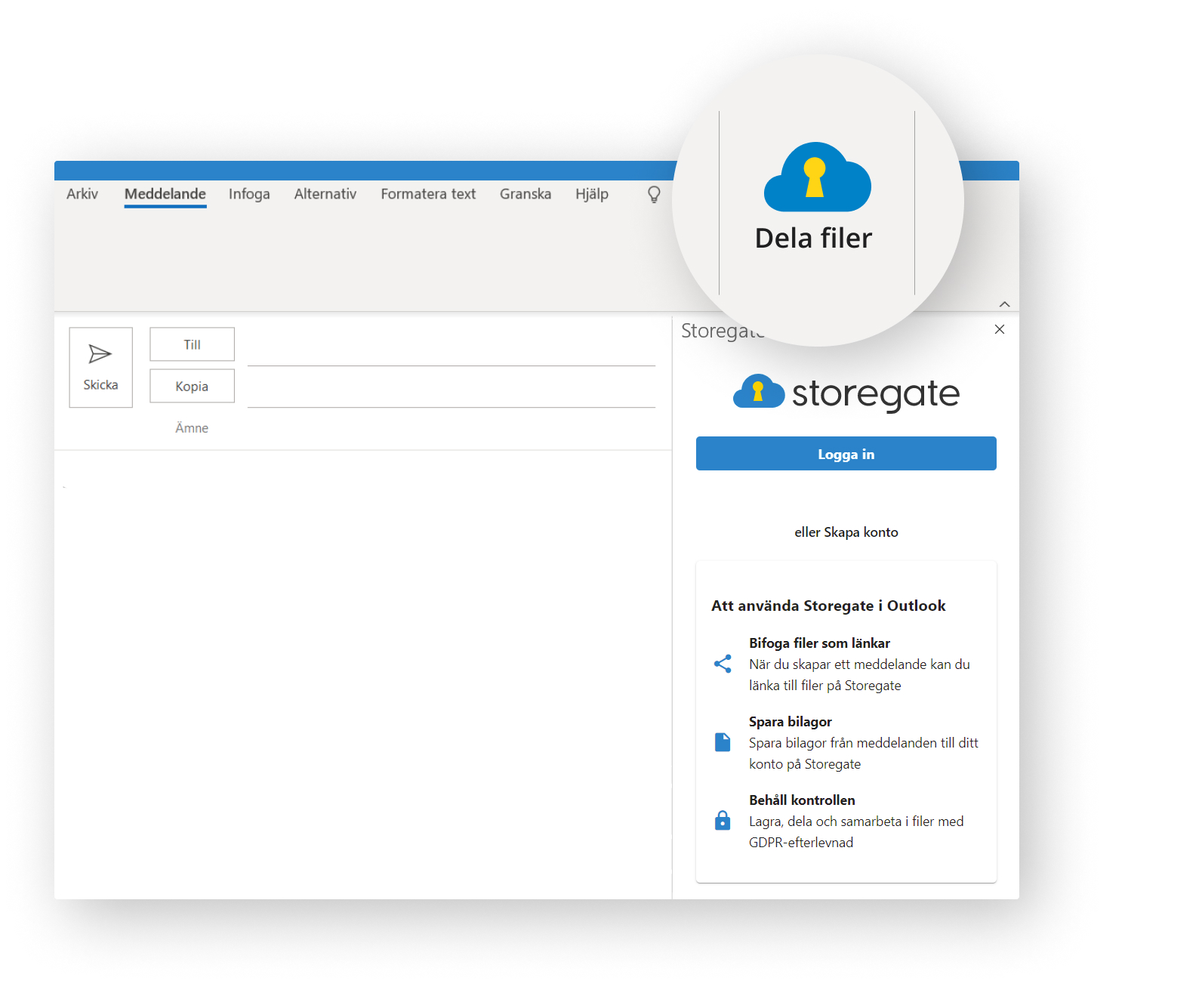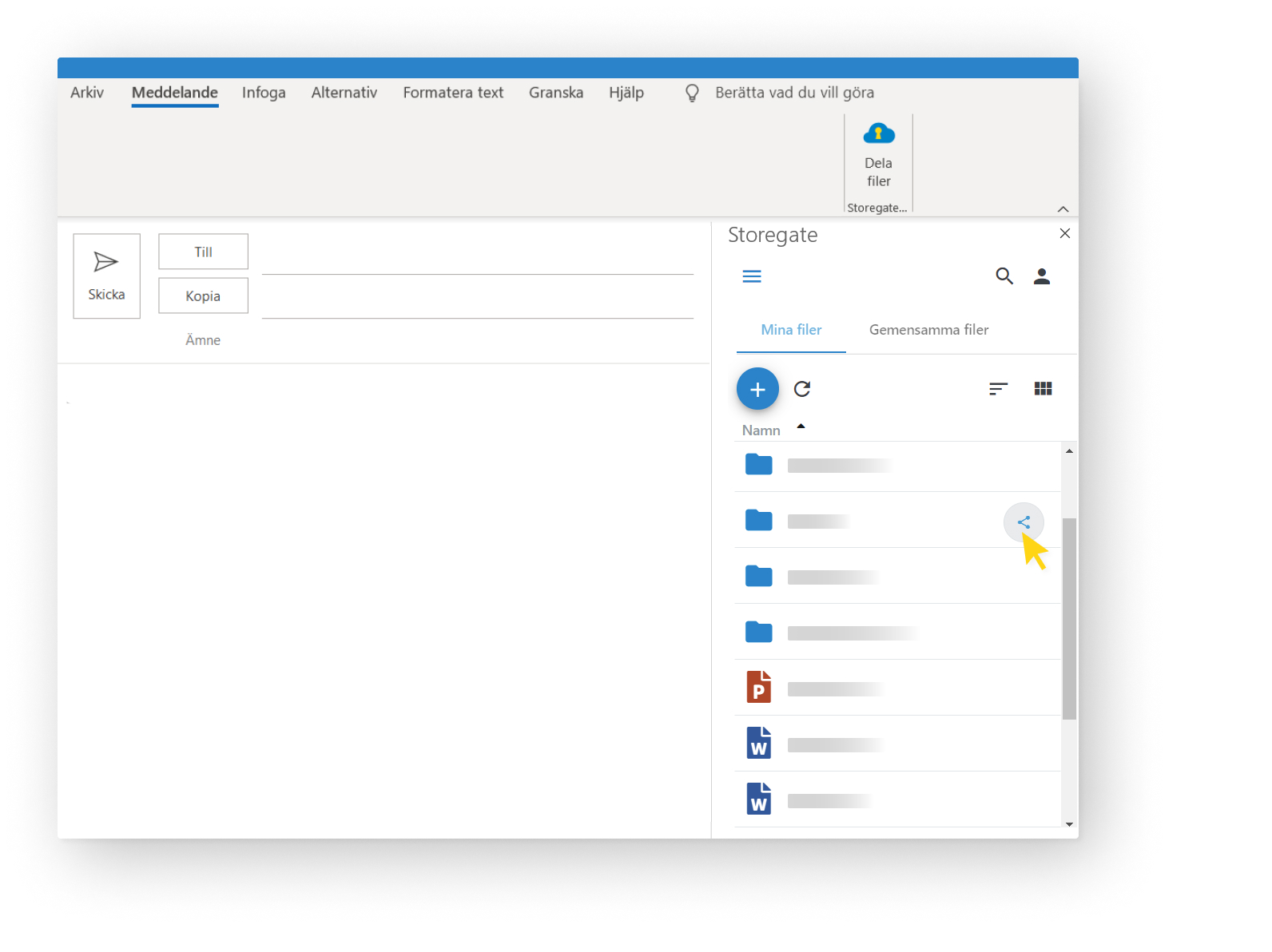 By making a Public Link and sending it directly in Outlook, it becomes possible to easily send files securely, without exposure to foreign legislation. In addition, you can browse your stored files, create folders and view all your existing Public Links without having to leave the Outlook application.

Make a Public link by clicking on the Public link icon and then copy the link into the email.
Instructions for the Office 365 administrator

1. Log in as an administrator in the Office 365 admin centre
2. Click on "Settings" and then on "Integrated apps"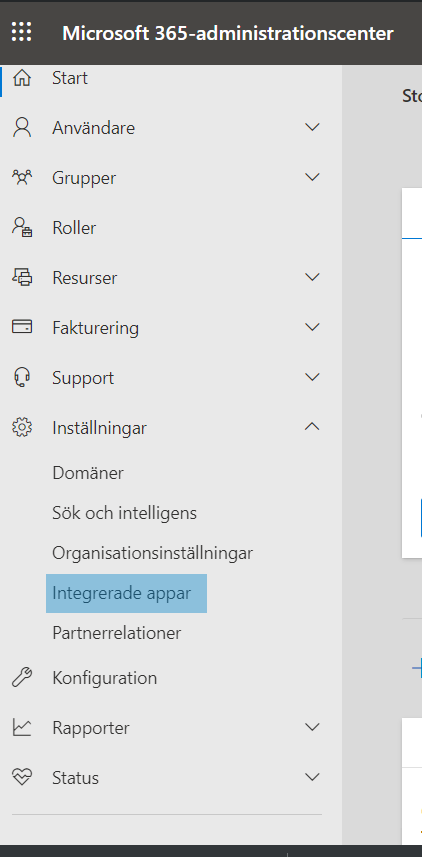 3. Click on "Download software" and search for "Storegate"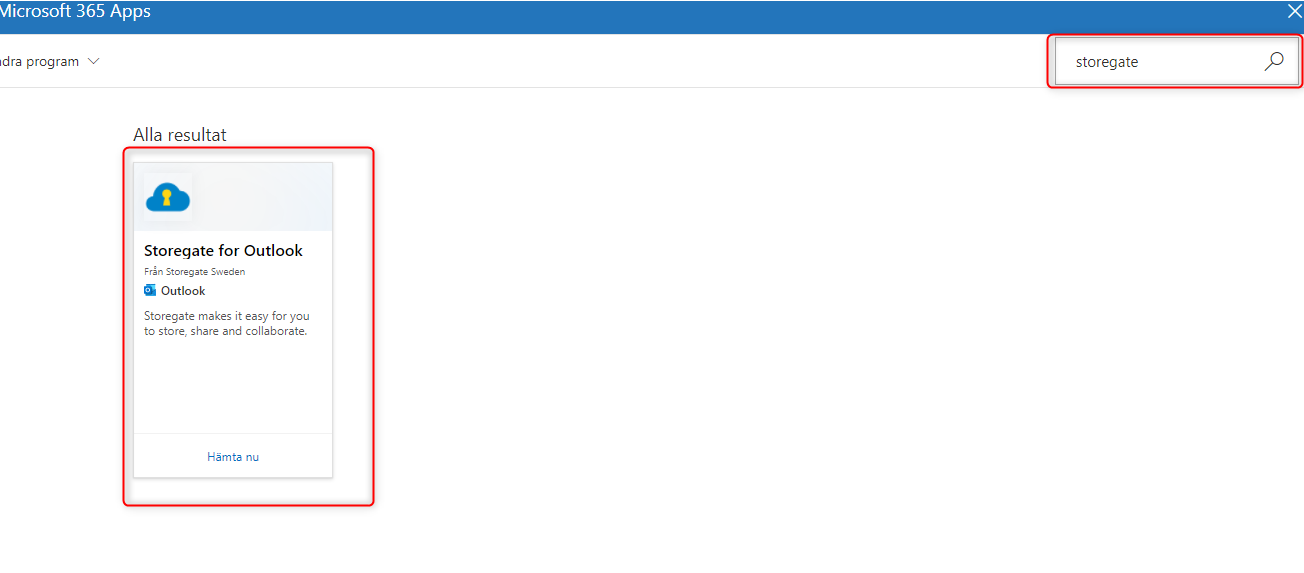 4. Click on "Download now". Select who in your organisation will have access to the app and complete.