Simple, stripped down and powerful
Storegate Pro Backup provides a workspace where you can see everything. In this space, all windows and panels are in one large application window. The workspace provides easy access to various tools and features that you can use to browse, view, edit and manage your backups.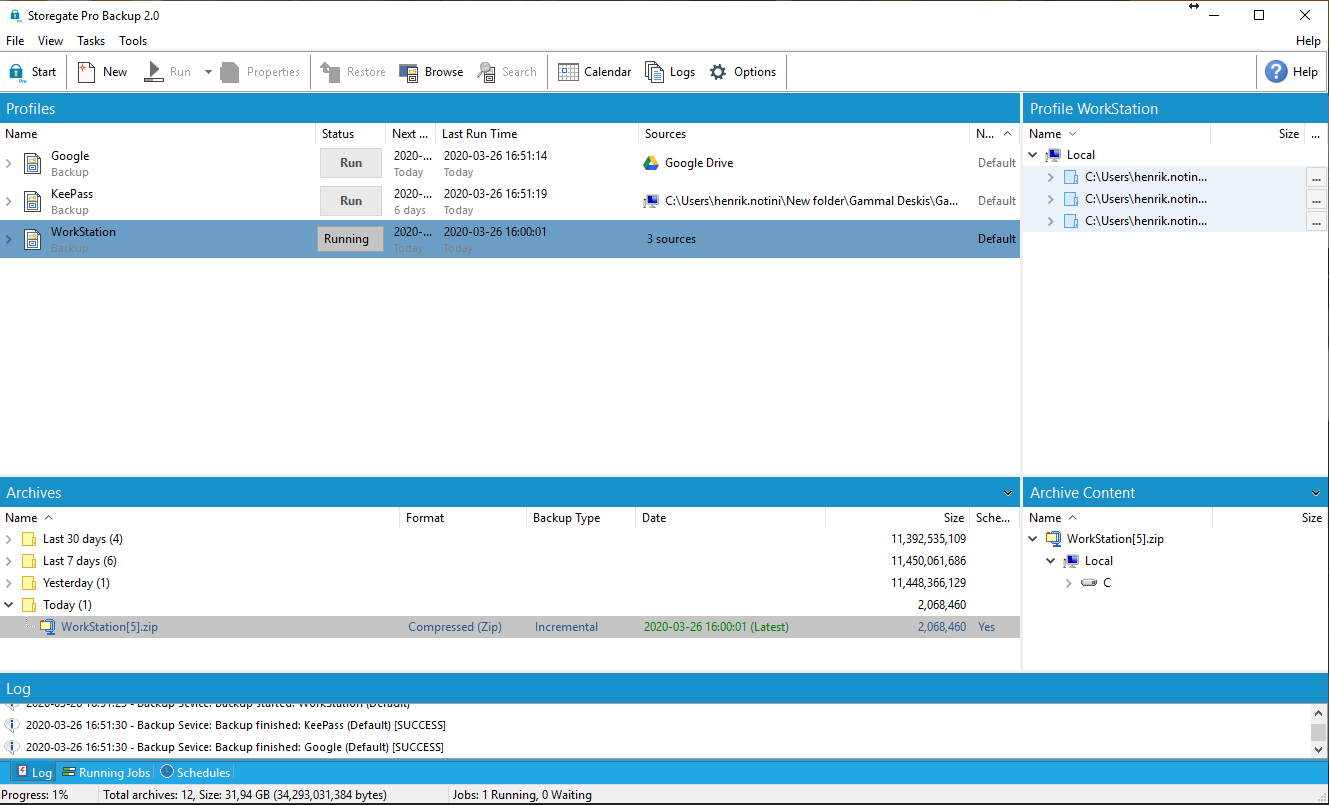 Full, incremental

and

differential

backup
For example, Storegate Pro Backup can back up only those files that have changed since the last backup.
Compress and encrypt
Storegate Pro Backup uses Zip or 7-Zip to compress data. The program divides the backup into 500 MB archives that you can choose to encrypt as well.

Backup of open files
The program uses the Volume Shadow Copy Service (VSS) functionality, which eliminates the need to shut down the applications where the backup is to be performed.
Support for cloud-to-cloud backup
Back up from external cloud services, such as Amazon S3, Box, Google Drive, Microsoft Azure, OneDrive, OpenStack Object Storage and Rackspace.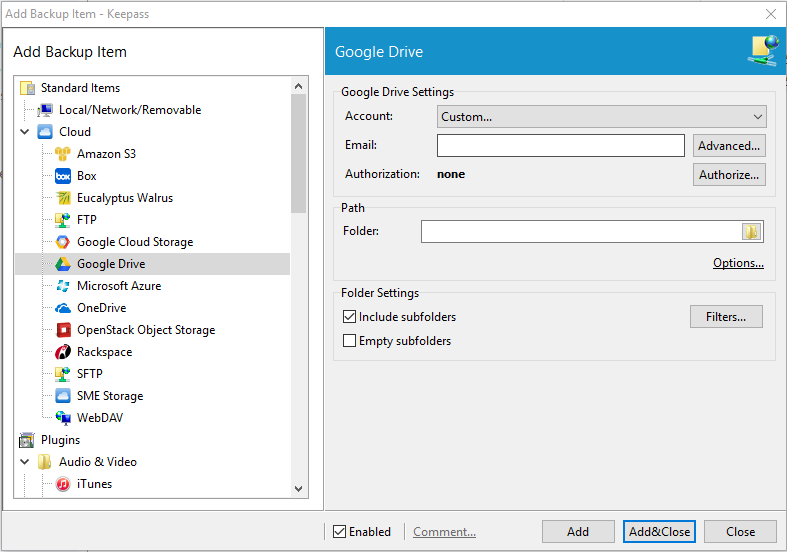 Plugins

are used to

back up

e.g.

user settings

and

databases
Sometimes itis difficult to identify exactly which files or registry settings you want to back up.Email clients and other common applications often store their files in hidden folders. Storegate Pro Backup simplifies the choice by using predefined extensions (plugins).
Database backup
Storegate Pro Backup has plugins for the most common database formats. You can perform backups and restores without stopping the database server.

Advanced

archive management
Storegate Pro Backup creates a library that contains the history of backups and files contained in each backup run. This feature provides a clear overview of the backup history, and allows you to keep track of file versions. You can restore full, incremental or differential archives at any time with a single click.

Run with Windows service
Storegate Pro backup installs a Windows service that ensures that the backup schedule is kept, without you being logged in/connected to the server, and takes the backup itself.
Schedule

the backup

daily

,

weekly

or

monthly
You can easily create, edit or delete a scheduled backupfrom the built-in calendar.