If you have the Storegate app for iOS installed, you will be able to open and edit files stored on Storegate via the File app in iOS. You also have the option to edit via other third-party apps such as MS Word and Excel.
To get started, you must first install and log in to the Storegate app. Then you can open the Files app, which is pre-installed on your Apple device (if you've deleted it, you can download it again here.)
Select the "Browse" tab, click on "More locations" and turn on the Storegate slider. Then you can access your Storegate files via the Files app as easily as your files on iCloud.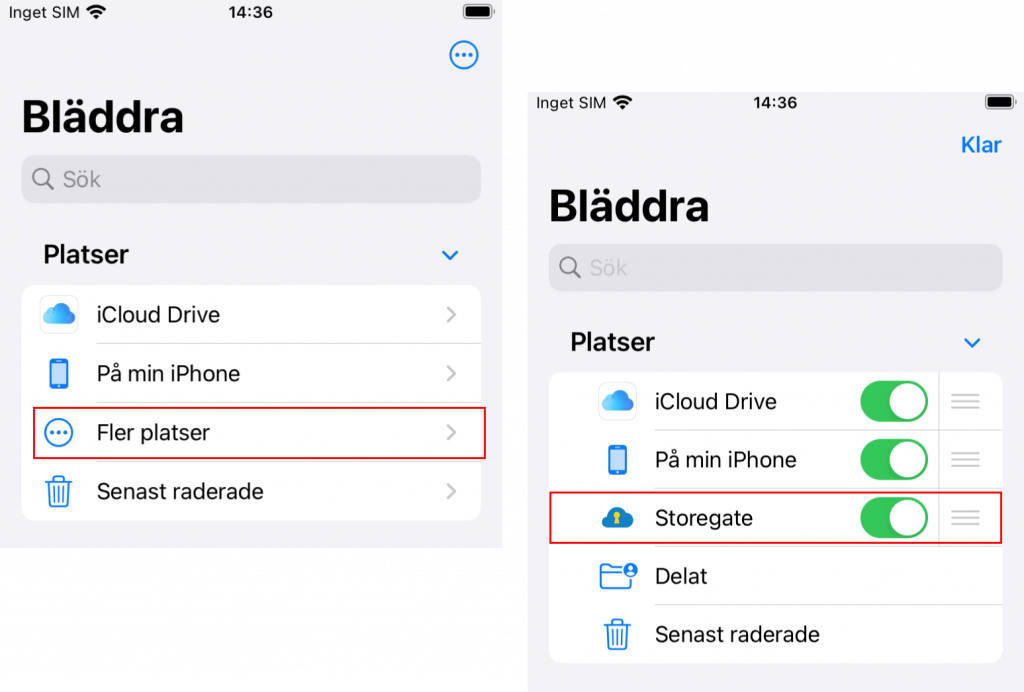 You can also work directly against Storegate via other apps such as Apple Pages or MS Excel.
Frequently asked questions:
Storegate is not visible in the Files app even though the app is installed. Why?
A: It may be hidden. It should be listed under the Locations section of the Browse tab. If it is not, try pressing the three-dot icon in the top right corner and select Edit. Now Storegate should show up under Locations with the slider turned off. Turn it on and click Done in the top right corner.
I can't find Storegate in Word, (Excel or Powerpoint). Why?
Answer: The Office apps have hidden this option a bit, but if you go to the app's Home view, click on the folder icon in the lower right, select Files App, the same view as in Apple's Files app will open. There, just select Browse and Storegate is an option under the Locations section.
I can't edit documents with Word. Why?
A: In order to edit documents with the Microsoft Office apps, you need an Office 365 account, and to be logged in to it.