With the File Submission feature, you can easily collect files in a folder via Public Link from your Storegate account.
Start by clicking on the blue plus sign and select "File submission".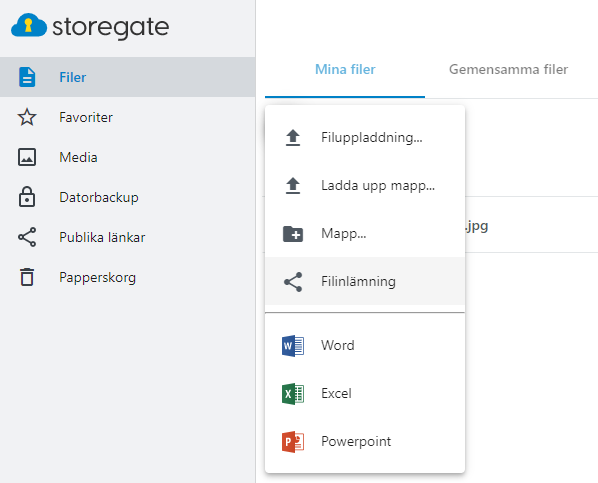 Name the folder to be distributed. Press Next.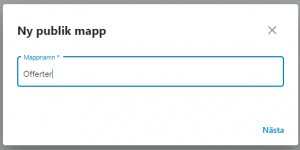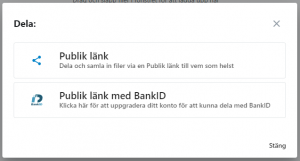 Now the folder is created. With the additional service "Share with BankID" (business accounts only) you can require BankID login from the recipient for extra security. Under Settings you can, for example, protect the link with a password, allow the recipient to open in Office Online, stop access after a selected date, etc.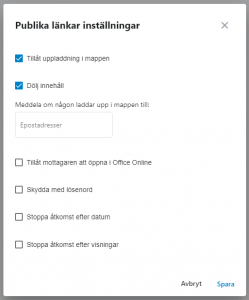 Save! Now everything is ready and you can copy or send the link directly to the people you want to submit files to you.