FOR ADVANCED USERS
All files uploaded to Storegate are always encrypted during transmission and stored on disk in our blue cloud with AES256-bit encryption. If you want to get started with encryption on the client side, your files get an extra layer of protection that means only users with the right software and the right encryption key can decrypt your information.
OBS. Encrypted files with E2E (end-to-end encryption) have some limitations compared to standard files when working with the files in the cloud. For example, you cannot work in files via the web interface and you cannot edit files at the same time.
Create an encrypted folder in the Storegate Cloud folder
Open the explorer (Note: Storegate Cloud folder must be installed on your computer)
To create an encrypted folder: select a location under My or Shared Files and right-click to bring up the context menu:

Enter a name for the folder and choose a password (NOTE: Save the password)
Refresh the explorer with F5 and right-click on the new folder and select "Unlock Vault"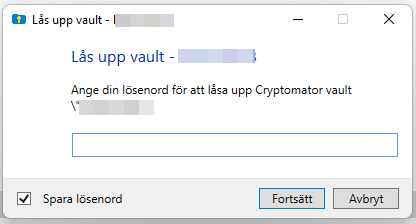 Copy the files you want encrypted into the folder. You will now see the files as usual in your Explorer/Finder
When then reviewing the encrypted folder in the Storegate Web Interface, it looks like this: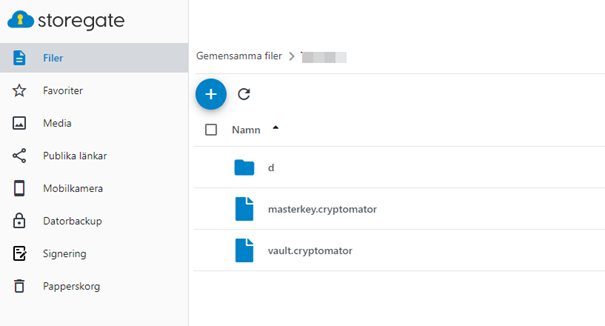 NOTE: If you lose the key to your encrypted folder, Storegate has no way of restoring your files.